About Clear Title & Abstract, LLC
Originally, attorneys and individuals searched the records for themselves. Everything was hand written. As the volume of searches increased, individuals, real estate agents and lenders set up their own systems and notes. Our Title Plant was created in 1919, and this plant consolidated the notes, books and indices of eleven abstracting companies. Our plant is probably the oldest and has the most complete set of records in Iowa.
We not only serve Pottawattamie County, but most of Southwest Iowa, all the way to the Missouri Border. Our real estate records in Pottawattamie County are unique and unsurpassed and our title examiners have more than 100 years of combined experience.
Our knowledge, experience, responsiveness, and desire to provide a pleasant and professional experience with our customers is the best in the area. We are prompt, personal and professional. This is the very hallmark of our company and guides us to provide the best possible service to our customers.
We are members of the American Land Title Association, Iowa Land Title Association, Nebraska Land Title Association, Iowa Title Guaranty and The Better Business Bureau.
.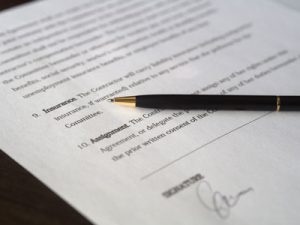 .